Mitchell Cohen
Weyls Peters + Chuparkoff LLC
6505 Rockside Road, Suite #105
Independence, Ohio 44131
Email: mc@w-pllc.com
Direct: 216-503-9560
Mobile: 216 346-5374
Bar Admissions: Ohio and New York
Other Licenses: Licensed Title Insurance Agent (Ohio), Real Estate Broker (NY).
Education: J.D. Cleveland-Marshall College of Law (1994); B.A. State University of New York at Albany (1989)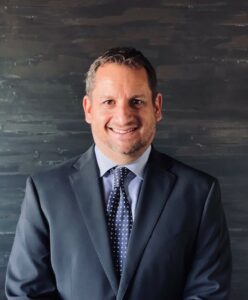 Mitchell Cohen | Principal
With more than 25 years of experience, Mitch's practice focuses on providing client solutions to matters frequently involved at the intersection of commercial real estate, banking and finance.  As a licensed attorney in New York and Ohio, his broad based experience provides him with the ability to efficiently close complex real estate transactions, locally and nationally, involving acquisitions, development, construction, leasing, and financing across all real estate types from shopping centers, industrial, multi-family and other commercial uses. Prior to joining WPC, Mitch was a partner at Chernett Wasserman, LLC and also served as in-house counsel to a large regional bank and the Federal Deposit Insurance Corporation (FDIC).
AREAS OF FOCUS
Commercial Real Estate
Representation of real estate owners, property managers, builders and developers for commercial, industrial, retail, office and multi-family properties from acquisition through development, construction, leasing, finance and refinance, matching clients' needs with various capital sources, exit strategies and resolution of disputed matters including landlord/tenant, mechanic lien, construction claims, tax appeals and property valuations.
Banks + Lending
Provide counsel to financial institutions, regional banks and private lenders on various banking and lending matters including new loan originations, negotiation, securitization, and documentation for individual and participated loans, mezzanine finance, and intercreditor and subordination agreements. Mitch has extensive experience involving loan workouts for underperforming and nonperforming loans and other assets, Bank lending policy, regulatory compliance and risk management, and the sale of non-performing assets through deed in lieu of foreclosure, and structured note and portfolio loan sales.
Receiverships + Bankruptcy
Representation on all aspects of creditors rights and related litigation, receivership and insolvency proceedings including bankruptcy Chapter 11 and Chapter 7 proceedings, acting as counsel to Receiver in state court, foreclosures and various dissolution, financial restructurings and other business and financial restructurings.
Corporate + Business
Represent clients with general business and corporate needs including formation and structuring of various entities, joint ventures, private equity and other capital raising efforts, mergers and acquisitions.